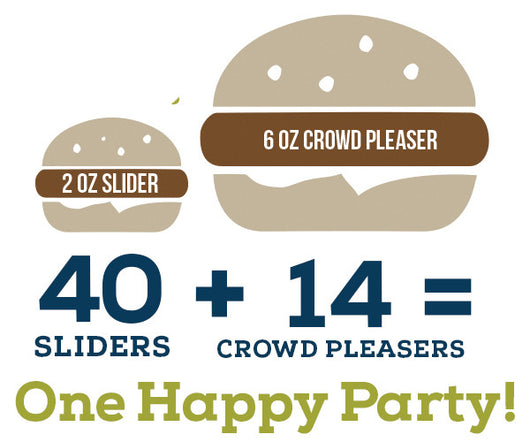 Happy Party Combo Blue Ribbon Burger Box
Regular price $58.00 Sale
40 2 oz Sliders and 14 6 oz Crowd Pleasers, all in one box!
Made with our delicious Short Rib/Brisket/Chuck blend creates an amazing flavor. Once you've had this burger, you won't want anything else!
With this combination of burgers, you can please everyone. Sliders are a great option for kids with small appetites or if you want to have a "slider bar" with all the fixins.
The 6 ounce Crowd Pleasers are a standard burger size that will suit all your needs.  
80/20 all beef. 10 lb box